83626884805516d7d5bced0eb3473dd7-2eb93548:170935a23a7:-52ab
April 1, 2020 7:00 pm
Weekly Men's Circle ZOOM Gathering Alternative - No Space Required
Contact

Clay Boykin
clay@claybokin.com
Facility

No Space Required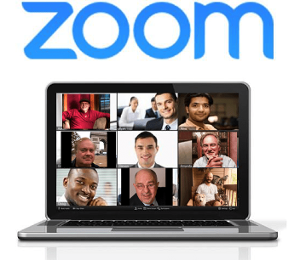 Announcing: Weekly Men's Circle ZOOM Gathering Alternative (Video Conference)
Note: For now, this is not intended to replace the Monday evening gatherings.
Who is invited: Like our Monday evening gatherings, this call is intended for all who gender identify as male.
When: Beginning March 18th and continuing every Wednesday evening following. - 7:00pm-8:45pm Central Standard Time
Where: Join us from the comfort of your home or while on the road.
Link: Men's Fellowship Network ZOOM Link
ZOOM is simple. It takes no special software or training. Just click on the link above from your computer or cell phone and you will be joined to the video session. 
We successfully tested weekly gatherings via the ZOOM system this past year and found it to be high quality and simple to use.
This week's topic will be sent later this week. 
If you have questions, please contact me directly at clay@clayboykin.com 
83626884805516d7d5bced0eb3473dd7-2eb93548:170935a23a7:-7421
April 4, 2020
Hands On Housing - Off-site Event
Contact

Tammy Lorraine
Facility

Off-site Event
It's time for Unity Church of the Hills to "Spring Blitz" with iAct's Hands On Housing. This is a fun event where many hands truly make fun and light work. We will work with volunteers from two other area churches to paint the South East Austin home of Frank O'Rourke.
Here are the event details:
**Saturday, April 4, 2020 – Shifts from 9 a.m. to 1 p.m. or noon to 4:00 p.m. or stay for the whole day!**
Homeowner: Frank O'Rourke
Address: 4806 Borage Drive. 78744
Day of the Event: On the day of the event, please wear close-toed shoes, long pants and bring gloves, hats, sunscreen, etc. We will have plenty of water, but feel free to bring other hydrating beverages as well. You may also wish to bring a change of clothes or something to sit on to drive home (so you don't get paint on your car seat).
We are counting on you, so if you are unable to make it, please let us know. Also, arrive on time and be ready to have fun. This is an awesome event for connections and to help a member of our Austin family.  We are deeply grateful for your willingness to step out into the community with us and share your Light and Love.
Weather: If there is a weather issue, you will be notified via text or call.
Please review and complete the following, prior to arriving to the event.
1. Please take a moment to complete the waiver online:
here
.
2. Let
Shawnda Birch
know if your schedule changes and you are no longer able to attend.  
83626884805516d7d5bced0eb3473dd7-5ec2ea0a:168f24b8915:-fc4
April 24, 2020 3:00 pm
2020 Circles of Men Retreat POSTPONED DATE TBD - Off-site Event
Contact

Clay Boykin
clayboykin@gmail.com
Facility

Off-site Event
MFN | Circles of Men Spring Retreat

Embracing the New Compassionate Male Archetype Within
Awaken.
Strengthen.
Embrace.
The world needs more compassionate men and The New Compassionate Male is emerging as the New Male Archetype. He has more fully integrated his head and heart, and no longer measures himself primarily against the warrior archetype in bringing to the world his true power and wisdom. 
This weekend event is an opportunity to more deeply awaken, strengthen, and embrace this experience from within. It empowers participants to return to their families and communities carrying deeper compassion as their foundation for active participation in the world of sorrow.
The Compassionate Male Retreat promises to be a weekend that will reconnect you to your highest dreams and aspirations. Participants will leave feeling refreshed, recharged and recommitted to their highest values.
The MFN | Circles of Men Austin Retreat is held at the Ancient Yoga Center, on the picturesque grounds of Radha Madha Dham, in Austin Texas.
The program begins on Friday afternoon at 4:00 with a communal dinner at the Salt Lick BBQ Restaurant, followed by an evening of setting intentions for the weekend. We will also practice building burning enthusiasm for self-study, as you build a community of support with your fellow participants. The evening is designed to help participants move "from the head to the heart" as they gain clarity on their individual goals for the weekend.
On Saturday our experienced facilitators utilize cognitive, didactic interactive modalities to facilitate deep, psycho-spiritual experiences. There will be shamanic exercises, guided meditations, journaling, hiking, Yoga, and contemplation used as tools for integration. 
This experience is more dynamic than the normal contemplative conversations. The whole event is action-oriented. Participants will actually experience new ways of being in relationship with the world. It can be an experience of healing past experiences that may have interrupted attempts to show up compassionately in the present.

The MFN | Circles of Men Spring Retreat fosters spirituality but brings in no religious doctrine, no "secret handshake," and these men do not seek to fix one another. It is open to all men seeking greater self-knowledge on the idea of compassion.
Facilitators:
Clay Boykin is the founder of the Men's Fellowship Network: Circles of Men Project and is currently developing a global Men & Boys Sector/Initiative for Karen Armstrong's Charter for Compassion. He is collaborating with International Peace Initiatives in Kenya, and is a facilitator with Gender Equity & Reconciliation International whose focus is to support deep healing between men and women. Clay is the author of: Circles of Men: A Counter-Intuitive Approach to Creating Men's Groups. He is a former Marine officer and corporate change agent with over 40 year's experience as a servant leader.
 C

hristopher Howell

 

is a Licensed Massage Therapist, Registered Yoga Therapist-200 and founder of 

YogaHike™

. He takes pride in providing clients with the opportunity to activate the deep, self-healing, properties which are available when clients are afforded optimal conditions, using breath, body awareness and mindfulness.



Larry Malone has been a psychotherapist for over forty years, working in diverse settings including juvenile corrections, chemical dependency, conscious masculinity, and marriage and family therapy. He has an acute interest in experiential teaching in support of personal and psychospiritual growth.
John Strubberg has a master's degree in Counseling Education and has over 38 years' experience in public education working with students & parents in coaching sports, personal growth, parent training and stress management. He has been involved with Men's group work for the past 4 years.
Skip Swies
For over 30 years Skip Swies has taught personal growth seminars to individuals, couples, and veterans. He co-created and facilitated a course entitled Finding the Father for men which he ran for ten years. He has been involved in men's work since the early 80s.
For more information on us: Men's Fellowship Network: Circles of Men Project
This event is limited to 75 participants
Registration Link: 
---